Today is a day that I will remember for a long time, and it will always bring a tear to my eyes. Today J met his hero…
We are regular visitors to Planet Laser (in Suffolk). I have posted many times on my social media about how much fun J has there. It's full of lights, games, bowling. Its not overwhelming like some arcades. It's light and spacious. Its free to enter so you can make it as cheap or expensive as you choose. Today they had a special Star Wars day.
Now J, LOVES Star Wars. This is a new fascination which started in December. It's been a natural progression…doors and mechanism, cars and vehicles that move, then we brought him some star wars hotwheel vehicles. Then at Christmas he had a catalogue. He saw that there were other Star Wars toys. Everything then became about Star Wars. He wanted to watch videos (he watches Lego star wars videos on youtube) and he has watched some of the films (with Mummy and Daddy fast forwarding certain parts not ideal for a 3 year old to see) and he wanted lots of lego spaceships. This has become on obsession now. Every day and everything is about Star Wars. It takes a lot to get him to do anything else. Even Mondays swimming turned into swimming around to help the Stormtroopers.
Yes, I said HELP the Stormtroopers. The 'bad guys' of the Star Wars universe. You see, J likes the Dark Side. He likes Darth Vader and the different stormtroppers. But his favourite is Kylo Ren. I'm pretty sure he likes them because they are almost always on spaceships or the Death Star.  He still loves cars and vehicles so I'm not surprised he chooses the characters with the best spacecraft. Mind you, J is partial to the X-Wing fighter (belonging to the 'good guys').
Well today, J got to meet Kylo Ren. He met the storm troopers, Boba Fett, X-Wing fighter, and Darth Maul. Planet Laser had invited an amazing new team called Vaders Raiders to come along for the day. It was great. They roamed around for photos, and interacted with the children (and grown up children. haha). They even played Laser games (at additional price) so you fought against the Dark Side unless you were 'turned' and then you fought with them. I was turned rather early into the game as I was defending some of the younger children in the game who seemed to gravitate towards me (…very noble of me, I know). J was too young to join in the laser games but me and my niece loved it. However he did pose for a photo in the laser arena as he wanted to see what was in there.
The most amazing thing about today was how J interacted with the characters. J will usually hide away from dressed up people. He will avoid looking at them and want to leave. But today he interacted with them…and I mean eye contact (with the masks anyway), talking to them and even holding Kylo Rens hand. He spoke to them like old friends. He wasn't particularly interested in the good guys such as Chewbucca and Rae or the padawans. J was following the storm troppers and Kylo Ren. He was exploring their guns and light sabers and to my complete amazement he even wore the Storm troopers helmets. J was totally, 100% at ease. I haven't seen him so relaxed on a day out in a long time.
Vaders Raiders were really patient with him. They didn't seem to get fed up of J following them, would nod (or look to me to translate) and then answer him, they were happy to get down to his level to show him their costumes and guns. Even when J did get a bit over excited and reverted back to racing in circles around two of the Storm Troopers they just let him get on with it. We were there for 3 hours in total. J ate his whole meal (hotdog and fries) which is a huge shock as he never usually eats when we're out. But he was stood up watching the Star Wars characters as he ate. I may need to employ them every meal time!
(Tshirt is custom made by RJ Apparel. Get 10% off with code Mummyest2014)
To J, today was totally real. These were the real Star Wars characters and they were his friends. They are part of his world that he rarely lets people into. I think that's what made me so emotional. So much of the real world is not J friendly. It's not on his level or to his interest. It can be too much at times for him. So seeing his world open to include others and for it to make him so unbelievably happy just makes me well up. I don't know if that's just me being a soppy Mummy or whether other parents can relate to that. Either way it was great to have such a fun day. I cant wait for Planet Laser to host another Star Wars Day.
As always let me know what you think at Facebook, Instagram and Twitter.
To read other fantastic blogs
check out the links below: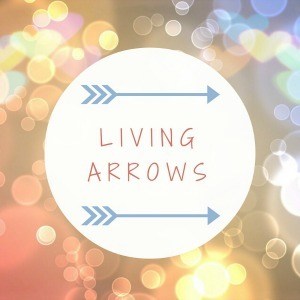 Disclaimer: All opinions and writings are my own. This is not a sponsored post and I received no money or discounts for this article from Vaders Raiders or Planet Laser. I am a brand enthusiast for RJ Apparel so I like to share the different items I make for her for a small discount.